Social media accounts we've managed

Social media marketing is a hugely important element of Tourism Ireland's global promotional programme to highlight the island of Ireland. As part of their overall strategy, they use social media to inspire people everywhere to come and visit.
During our time with Tourism Ireland, we managed social media accounts for the company in Spain, the Middle East, Asia and South Africa. Our work during this time contributed to their extraordinary success as one of the most popular destinations in the world on social media.
We spent three years managing Tourism Ireland Spain's social media channels of Facebook, Twitter and YouTube and acting as lead Community Manager for the market. During this time we delivered double digital growth on web traffic from social channels year on year. We created Tourism Ireland Spain's Instagram account in December 2016. A mere 15 months later, in March 2017, the account had 20,000 followers! When we finished our contract with Tourism Ireland in early 2017, the Spanish Twitter and Instagram feeds were the most followed foreign language feeds in Tourism Ireland.
Youtube
508,000 video views
Facebook
256,000 fans
Twitter
30,000 followers
Instagram
20,000 followers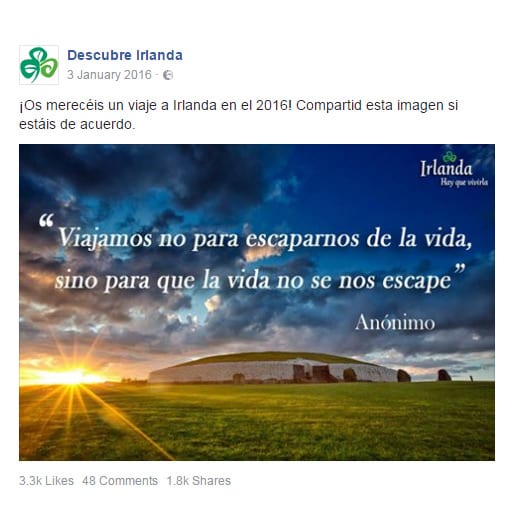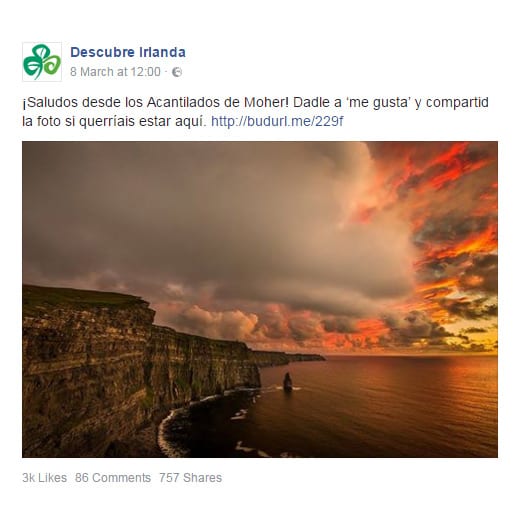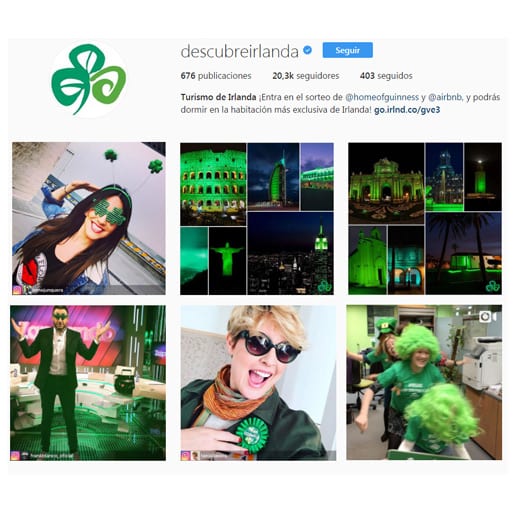 Tourism Ireland Developing Markets
In 2011, we were tasked with training and managing the teams responsible for Tourism Ireland's social media accounts in the Middle East, Asia and South Africa and acting as lead Community Manager for all social media channels in the region. When we finished this contract in 2014, we had significantly increased Tourism Ireland's presence in the Developing Markets across all social media channels.
Facebook
+2,184% increase in fans
Twitter
+211% increase in fans and Middle Eastern feed was the most followed English language feed in Tourism Ireland
Tourism Ireland's Social Media
Presence in China
+350% increase in fans