Want to know what the people we work with say about us?

"Jenny is a highly skilled marketer who combines a deep understanding of the target audience and solid research with creative digital campaigns to deliver results. She is a great communicator, professional and approachable at all times and always ready to advise on strategy and best practice in the marketplace."

Leanne Cromie
Business Unit Manager (Sales & Marketing) at Bunk Campers
"Jenny has revitalised our digital and marketing strategies. She has coordinated our presence at travel fairs in Spain, our sponsorship of events around Europe and built relationships with key Spanish and Italian speaking travel bloggers and influencers. Under her guidance, our website traffic has increased by 62%, our online sales have increased by 55% and our social media following has grown significantly – Facebook fans have increased by 19%, Twitter followers by 37% and Instagram followers by 336%.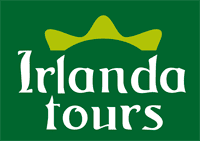 Margarita Gruber
Director at Irlanda Tours
Sign up to our
Monthly Newsletter
Tips and advice to improve your online presence straight to your inbox every month.