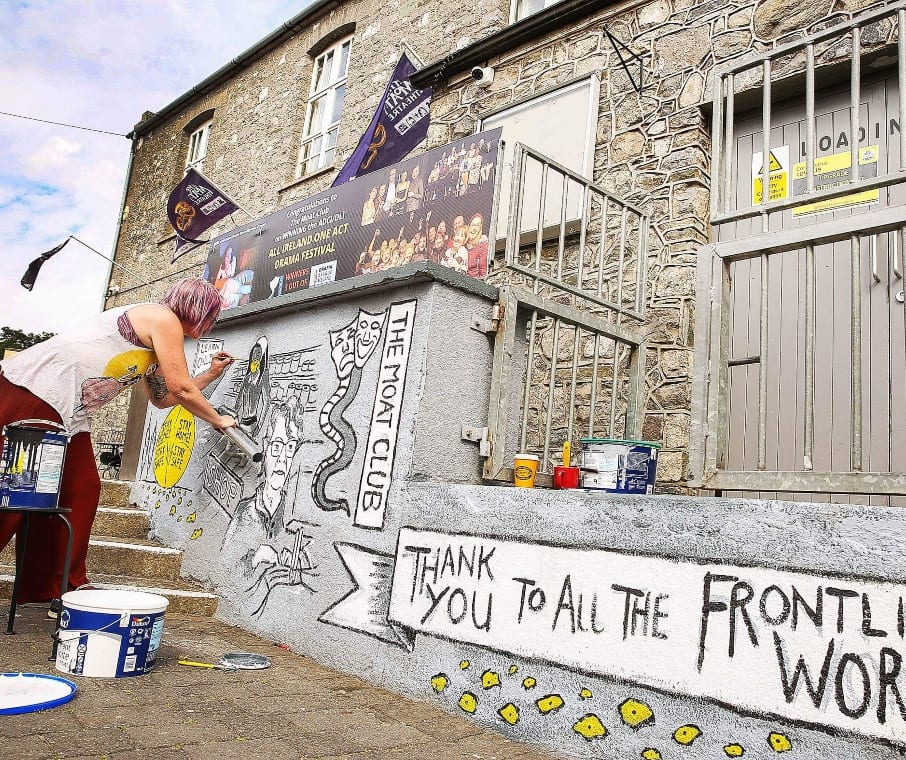 Tourism is Ireland's largest indigenous industry employing 300,000 people and worth more than €6 billion in 2019. The COVID-19 pandemic is an unprecedented challenge for Irish tourism which is bearing the brunt of the immediate fallout.
But who are the faces behind the tourism industry in County Kildare? We're featuring Kildare's tourism leaders and showcasing their amazing products and services. Last time, we met David Wardell. This time, we're meeting Celine Garvey.
CELINE GARVEY
Celine is the Manager of the Moat Theatre. She has spent 13 years working at the theatre and was appointed to manager two years ago. This little theatre with a big heart is located right in the centre of Naas and dates back to 1954. It's a lively venue that hosts creative groups, art & wine evenings, the Naas Country Market, visiting artists and, of course, performances from the Moat Club all under one roof.
What's the best thing about your work?
"I am immersed in the Arts on a daily basis and I get to meet many different people – from comedians, to musicians, to local creatives"
How has Covid-19 impacted your business?
"Our audience is primarily domestic, but there are tourists who visit and they love the experience. We would love to drive more awareness of the theatre with domestic and international visitors and encourage them to visit for a show.
We had to shut our doors, and the uncertainty around re-opening was very hard. We are really looking forward to re-starting the Naas Country Market on Friday July 3rd. However, we do not have a date for the return of live theatre just yet. Physical distancing in a theatre with 200 seats in neither easy nor financially viable. We are brainstorming how best to approach this and looking to the theatre sector for answers."
What can people expect from your product?
"We are more than just a theatre – we see ourselves as a creative hub. We host creative journaling groups, a writer's group and art classes, and of course, the Naas Country Market. We're more like a family than a business, and a warm welcome is guaranteed. The building itself is a piece of Naas history, and is well worth a visit."
Want to visit?
"Keep an eye on our website and Facebook page for further updates"
Anything else?
The Moat Theatre is a not-for-profit venue and a registered charity. By giving a small donation to the theatre, becoming a member or buying a gift voucher you will be helping to support them through this difficult time.