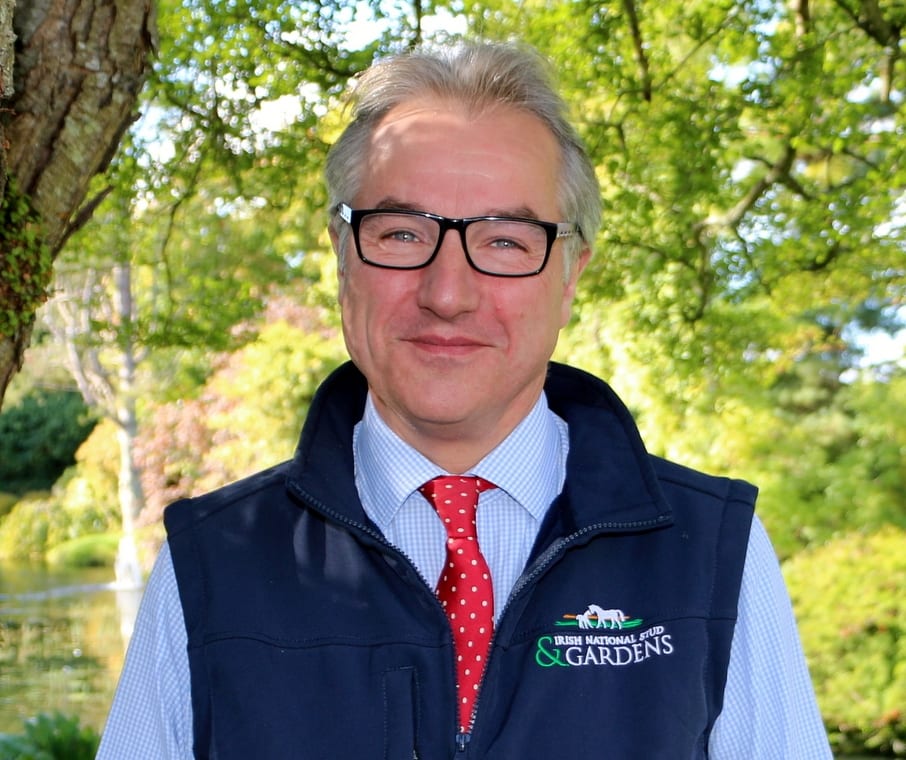 Tourism is Ireland's largest indigenous industry employing 300,000 people and worth more than €6 billion in 2019. The COVID-19 pandemic is an unprecedented challenge for Irish tourism which is bearing the brunt of the immediate fallout.
But who are the faces behind the tourism industry in County Kildare? We're featuring Kildare's tourism leaders and showcasing their amazing products and services. Last time, we met Breda Konstantin. This time, we're meeting David Wardell.
DAVID WARDELL
David is the Tourism Development Manager at the Irish National Stud & Gardens. Nowhere better symbolises all that is great about County Kildare, the beating heart of Ireland's thoroughbred industry, than the stud, a unique attraction of outstanding natural beauty that is home to some of the most magnificent horses and sumptuous gardens to be found anywhere in the world.
What's the best thing about your work?
"My office consists of acres of mares and foals and magnificent gardens, and my role is so broad reaching that it changes by the hour!"
How has Covid-19 impacted your business?
"This year will be very different as 40% of our visitors prior to closure were international. Initially we completely mothballed tourism and I was redeployed to work on the busy breeding farm. Ahead of re-opening, we have been extremely busy preparing for logistic of the 'new normal' including hand sanitisers and a one-way system through the experience."
What can people expect from your product?
"The Irish National Stud & Gardens offers something for everyone across the stud, the Japanese Garden and St. Fiachra's Garden. Ninety per cent of the visit is in a wide-open space, the perfect environment for safe social distancing."
Want to visit?
We open seven days a week from 10am to 6pm. Upon re-opening, all visits must be pre-booked at least 72 hours in advance, by contacting the reservations team via email on [email protected] or via phone on +353 45 521617. The most up to date visitor information can be found on their website.